1996 nahm eine freundliche Amerikanerin namens Jody ein ungewöhnliches Haustier mit nach Hause – einen einmonatigen Welpen namens Bosley, bei dem bei der Geburt eine Gaumenspalte diagnostiziert wurde.
Dieses Merkmal führte zur Entwicklung schwerer Komplikationen der Atemwege, und bald starb der Welpe. Die Frau konnte sich den Tod des Haustieres nicht verzeihen und glaubte, dass sie nicht genug für seine Gesundheit getan hatte.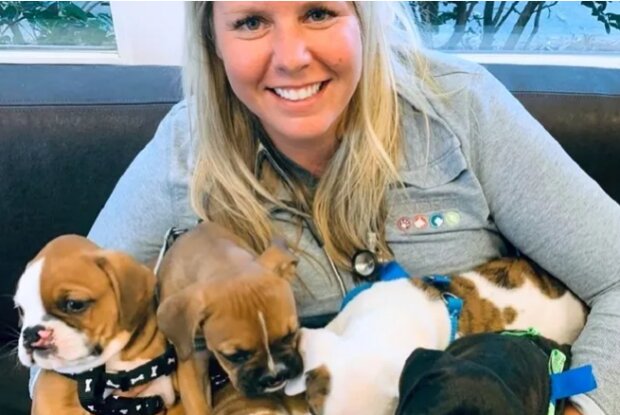 Zehn Jahre später erschien in Jody's Leben ein kleiner Boxer namens Gracie, der die gleiche angeborene Deformität hatte wie Bosley. Die Frau war sehr besorgt um die Gesundheit des Haustieres, aber nach dem Gespräch mit dem Tierarzt stellte sie fest, dass die Medizin in dieser Angelegenheit erhebliche Fortschritte gemacht hatte und nun Hunde mit einer Gaumenspalte eine gute Lebensprognose hatten.
Es stellte sich heraus, dass ein Welpe, der in den ersten Lebensmonaten rekonstruiert wird, dazu beitragen wird, in Zukunft viele gesundheitliche Probleme zu vermeiden.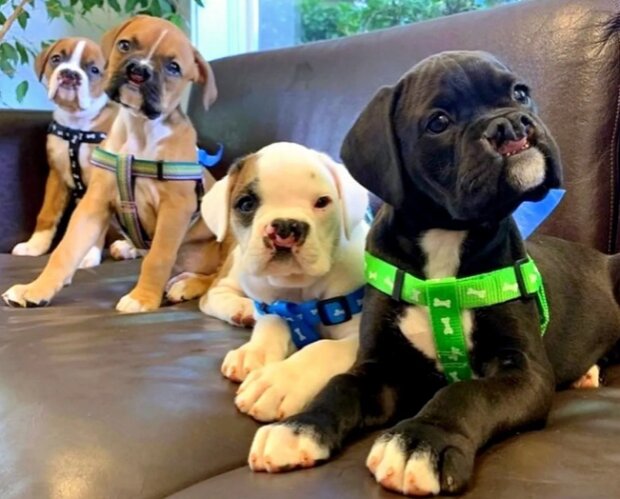 Jody stimmte sofort der Behandlung zu, was Gracie ein langes und glückliches Leben garantierte. Der Amerikanerin gelang es, eine Wiederholung der Tragödie zu vermeiden, ihr neues Haustier wurde gerettet, und dann beschloss sie, Tieren mit einer Gaumenspalte zu ihrer Lebensaufgabe zu machen – in Erinnerung an den verstorbenen Bosley.
Die Maklerin gründete Save The Cleft Rescue, eine gemeinnützige Organisation, die Kätzchen und Welpen mit angeborenen Lippen- und Gaumendeformitäten und anderen gesundheitlichen Problemen rettet.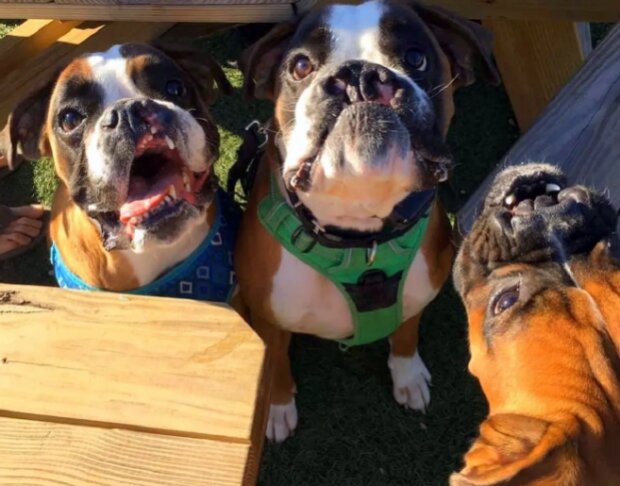 Jody und ihre Mitarbeiter haben es bereits geschafft, das Schicksal von Hunderten von Tieren zum Besseren zu verändern, von denen viele zur Sterbehilfe verurteilt waren. Bei Save The Cleft Rescue wurde ihnen zuerst bei der chirurgischen Behandlung geholfen und sie fanden dann ein neues Zuhause.
Quelle: goodhouse
Das könnte Sie auch interessieren:
"Traumland": Warum Emigranten Deutschland wählen, Details
Obst in der kalten Jahreszeit: Experten sagen, was wir im Winter essen sollten